My passion: Making food that brings people together
If you've ever been to the Karoo you'll probably agree that it is a special place. There are many things that make it special, but if you close your eyes right now and picture the Karoo, I bet you the first thing that pops into your mind is a hearty meal prepared with love and passion. Michelin-star chefs are praised for well-balanced, beautifully plated and decadent dishes, but I believe that there is another skill that very few can master – a gift that has been forgotten by most, but lives on in humble places like the Karoo.
Growing up here, I saw how wholesome food could bring people together. My best memories are of my family, friends and even strangers sharing stories and laughs around a dinner table. Our family meals were prepared with passion and love for the people at the table – and it was always received with delight and extreme gratitude.
From a young age I had a great desire to combine my two passions: people and food. I wanted to learn how to make delicious, hearty food that could unite even strangers. Inspired by my people and my environment, I decided to pursue a career in the culinary industry – to get versed in the fine art of cooking soulful meals. But hotel school and the hospitality industry was not what I expected.
Chefs training is not for the faint hearted. At 19 years old, I was working among English and French speaking chefs and getting pushed to my utmost boundaries. I was trying my best to learn as much as possible about culinary arts while dodging flying food and verbal lashings. I later realised that the most important lesson I learned was not a culinary one. It was that nothing – absolutely nothing – comes easy. For 15 years I tried to live out my passion in the hospitality industry and as a lecturer, but I never experienced the freedom of being fully creative (and myself) until I moved back to the Karoo.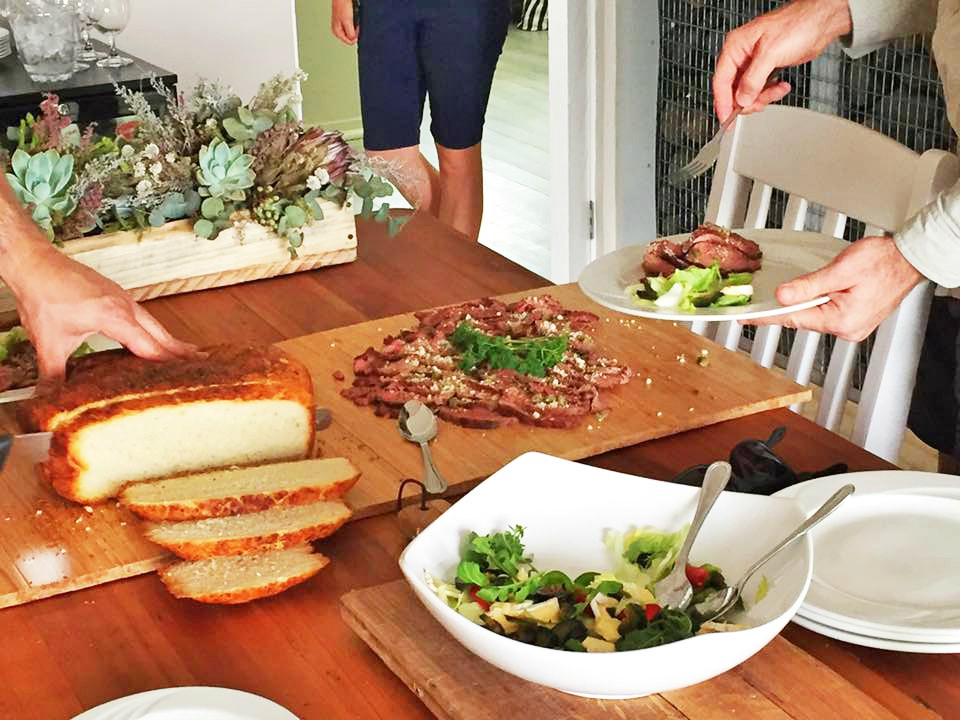 At Gkhui Gkhui I could finally merge my creativity with what I have learned, apply it to the environment I love and live out my passion the way I always wanted to. And the result? Fine and hearty meals that bring people together – even strangers. Especially strangers.