Fly Fishing on the Orange River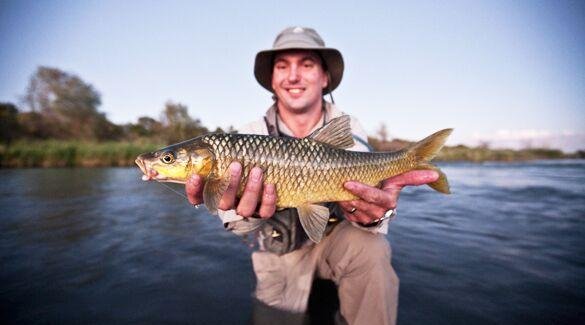 The Orange River below Vanderkloofdam is one of South Africa's best kept secrets when it comes to fly-fishing for smallmouth and largemouth yellowfish. The spectacular Orange River is generally regarded as the premier destination for the avid yellowfish Fly-fisherman and this section is arguably the best section of the river.
With plenty of shallow rapids, long slow glides and big pools, the river offers everything the fly-fisherman could ask for, whether it is a trophy largemouth, a smallmouth sipping dries in crystal clear water or nymphing for smallmouth in the rapids, the angler will not be disappointed.